2019 Fall Photography Trip Reflections; Part Two
Nov 05, 2019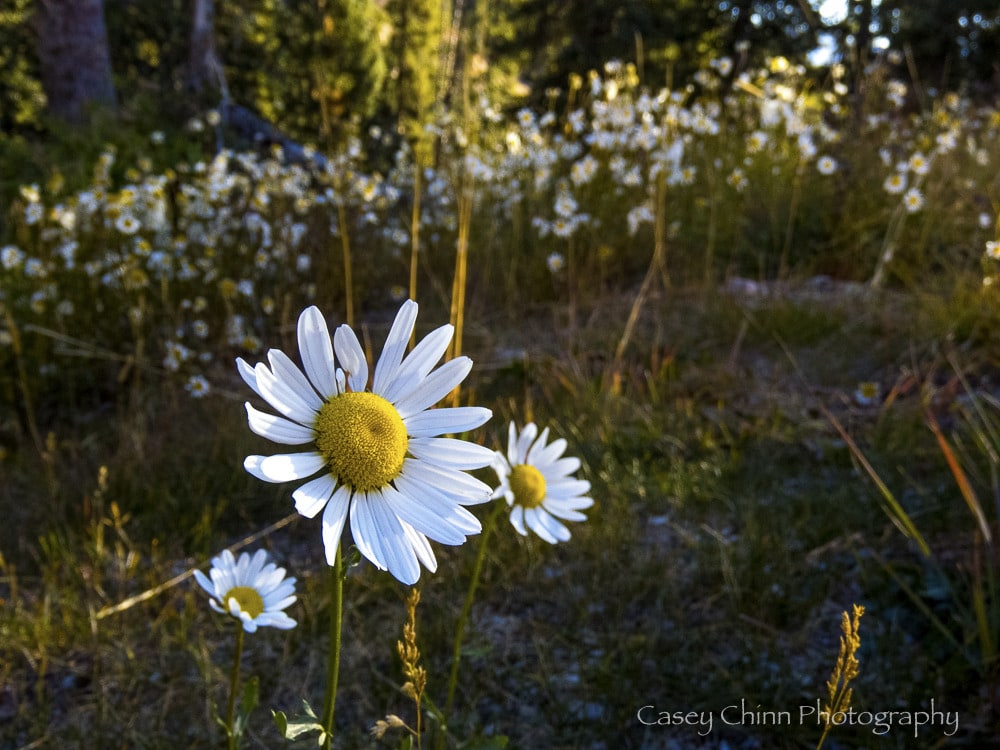 Unexpected Find
Oct 6th - Driving over Coal Bank Pass just north of Durango I came upon something I did not expect to see at this high elevation and at this time of year. Wildflowers, and lots of them. I looked across the road at the sign at the top of the pass and it said elevation 10,640 ft. I can honestly say I've never seen wildflowers anywhere nearly this late in the year at higher elevations. Some of these white Daisys looked very fresh. A sign that the first heavy frost was very late in this part of the state. I had read on online forums about wildflowers being seen very late this year, but I did not expect this.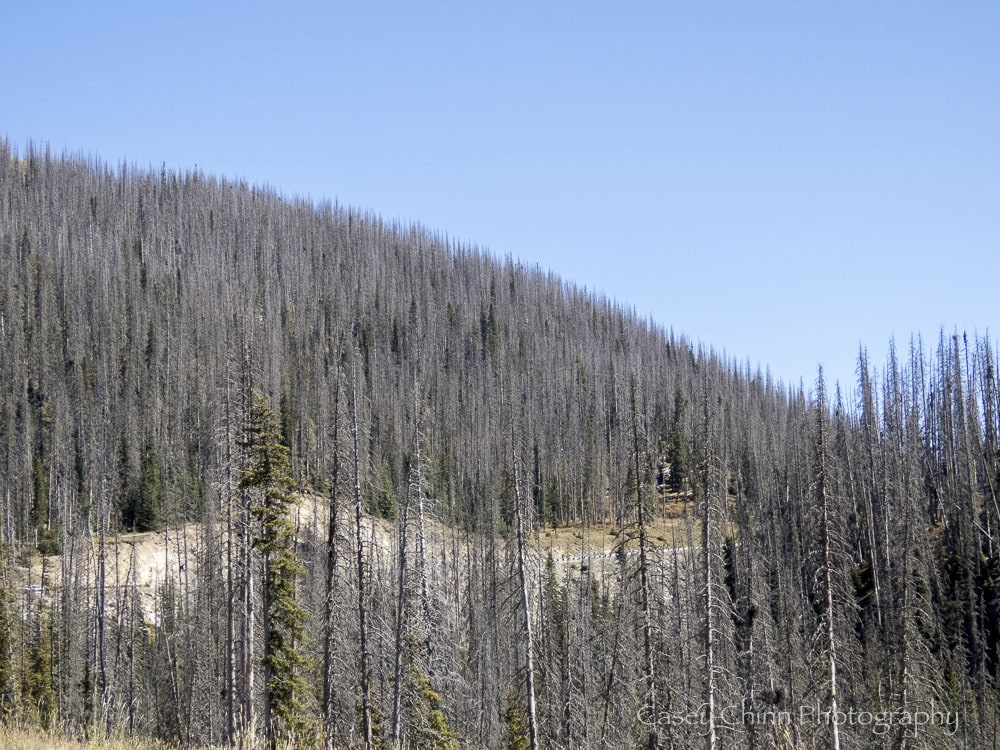 Wolf Creek Pass

I was stunned and saddened to see the condition of the trees as I approached the top of Wolf Creek Pass. In some places it seemed the pine beetle devastation was nearly total. This is surely a tinderbox just waiting to go up. I can only image that it's not if, but when.


Decker Fire

This is a fire burning just south of Salida. The smoke was heavy in the east side of town when I first went through. As I made my return trip over Poncha Pass I had a good view of the expanse of the blaze.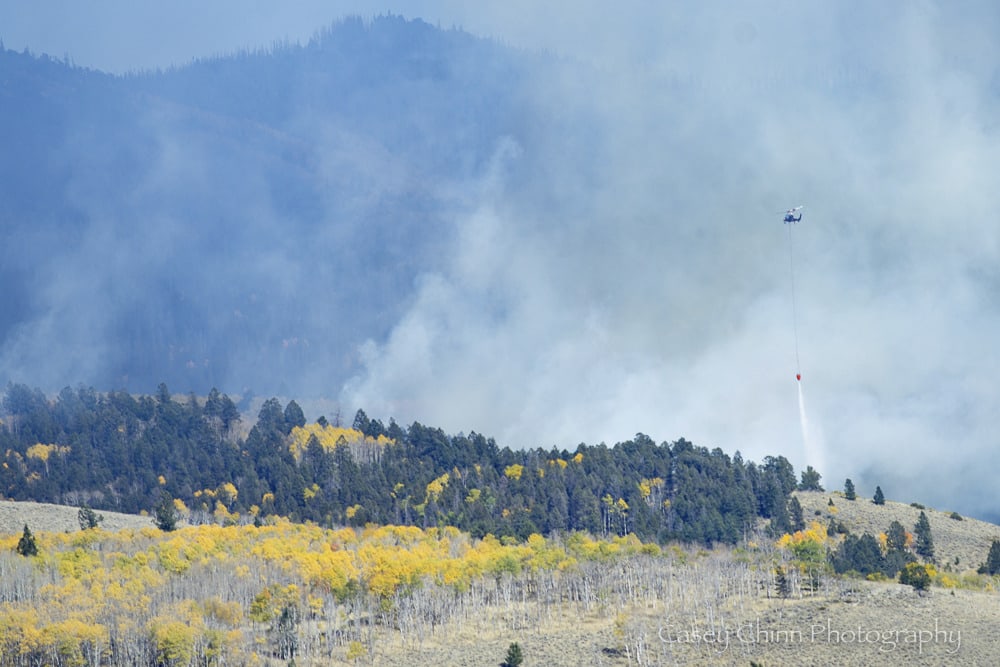 Lone Helicopter Battling the Fire

A lone helicopter makes passes over the fire, dumping water and retardant on it.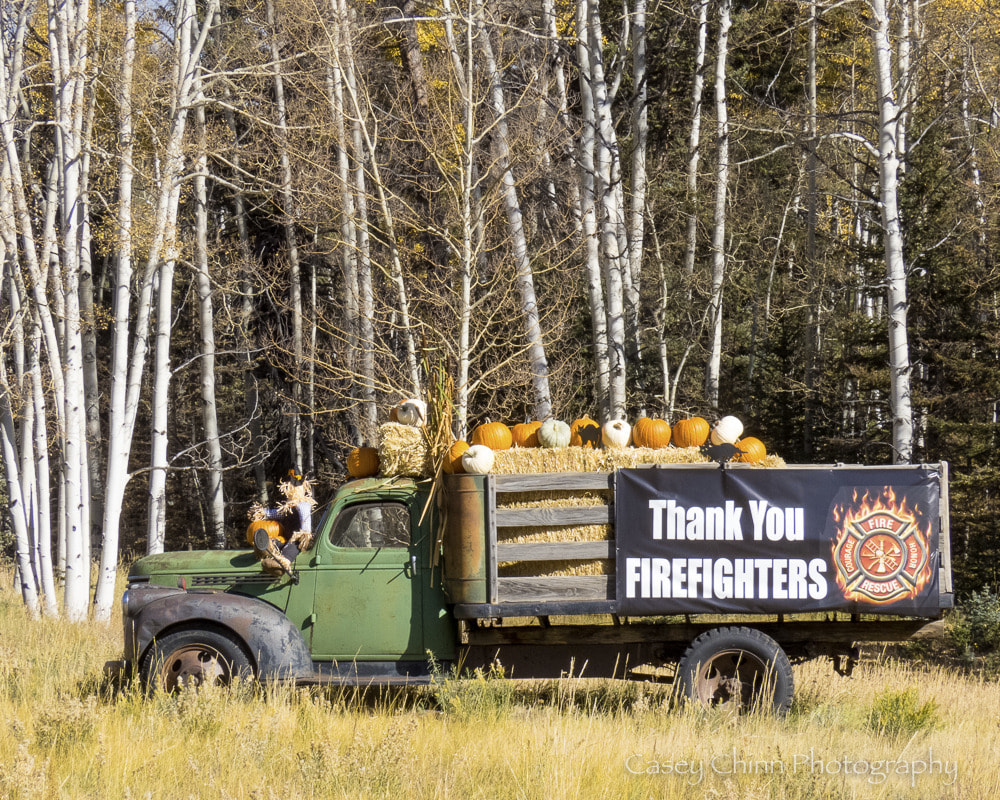 A Thank You to the Firefighters

A truck sits by the side of the road, thanking firefighters for battling the Decker fire. A sight I generally associate with summer.

I know this is a somewhat strange ending to my trip. I wanted to share these images as a record of what I see as my changing state. My fall trip was already delayed a week because the colors were just not changing yet. Still too warm. I can well remember 15-20 years ago that my rule of thumb for getting out to photograph the fall color in the Pikes Peak region, where I live, was the 3rd weekend in September. Now It's early October. And the wildflowers in October at high elevation left me stunned. That, coupled with the forest devastation on Wolf Creek, and a large wildfire burning, put me in a reflective mood. I'm a lifelong resident of Colorado, and a photographer for most of that time, and I can't deny that I'm seeing great changes to the state that I love. Some people will argue about the causes, but for my part, the evidence of a changing climate, and a changing Colorado, is obvious.