Spring 2018 Desert Road Trip: Part One
Apr 20, 2018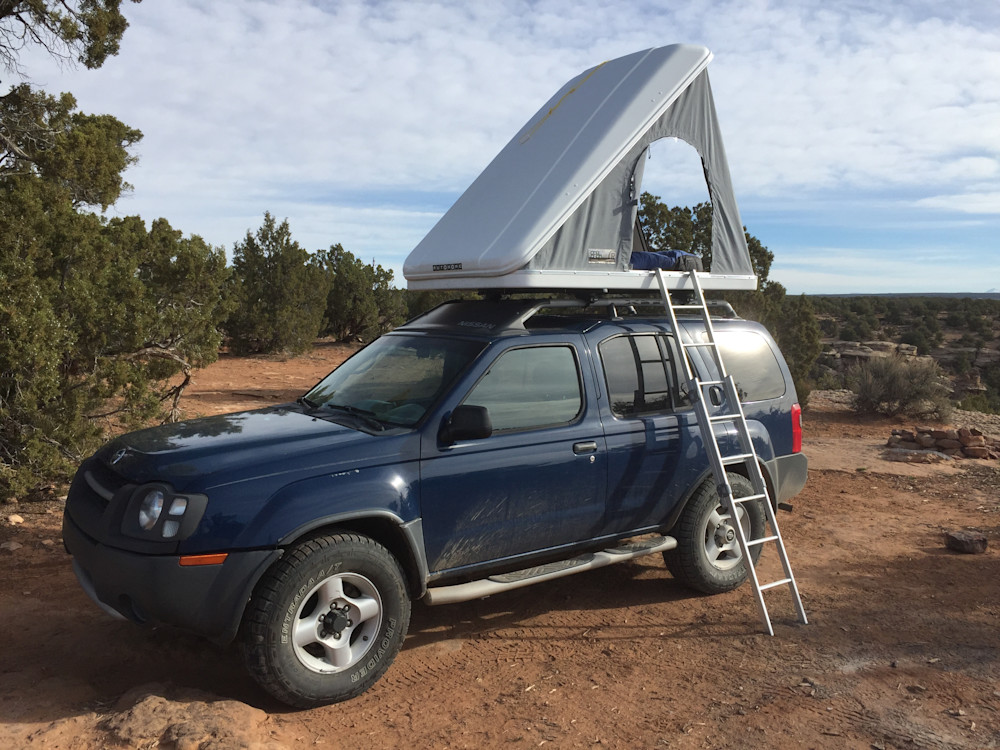 .
The spring 2018 desert road trip! This was an exciting trip for me. I'm planning to do lots more trips in the coming year and this was an opportunity to test out my brand new camping rig. An Autohome Columbus rooftop tent, mounted on top of my N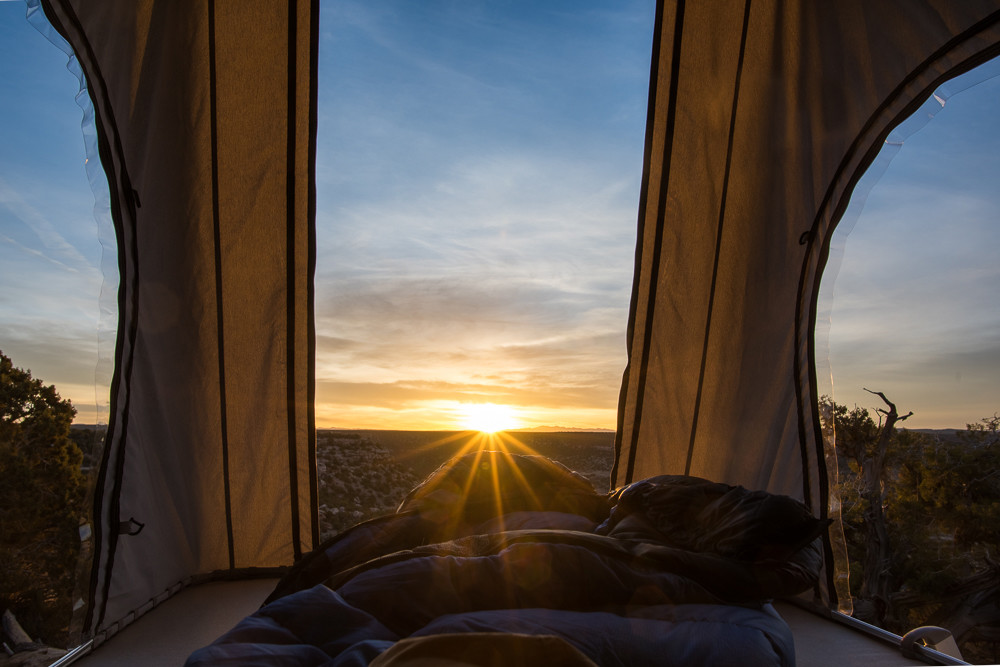 issan Xterra. The first stop was Canyons of the Ancients National Monument in southwestern Colorado, just north and west of the town of Cortez. I found a nice spot on an overlook that worked perfectly. This tent setup made camping a breeze, and allowed me to be mobile and comfortable. The first morning I was treated to the rising sun coming straight into the tent. I know, I know, some would think "how can you sleep?" Unfortunately, or fortunately, depending on your perspective, landscape photography is an early morning (and late in the day) sport. So sleeping in is rarely an option on a trip like this. However this day, I knew the nearby ruins would not be getting any of the first light of day, so it was actually a nice opportunity to get to hang out and photograph the rising sun right from camp and not have to trek off to some location first thing.
---
Actually, I need to back up for a moment. The first afternoon I arrived, before I spent the night, I had an opportunity to tour around and see some of the ruins, and there was an ample amount to see and photograph. Some in remarkably good condition like the Painted Hand Pueblo.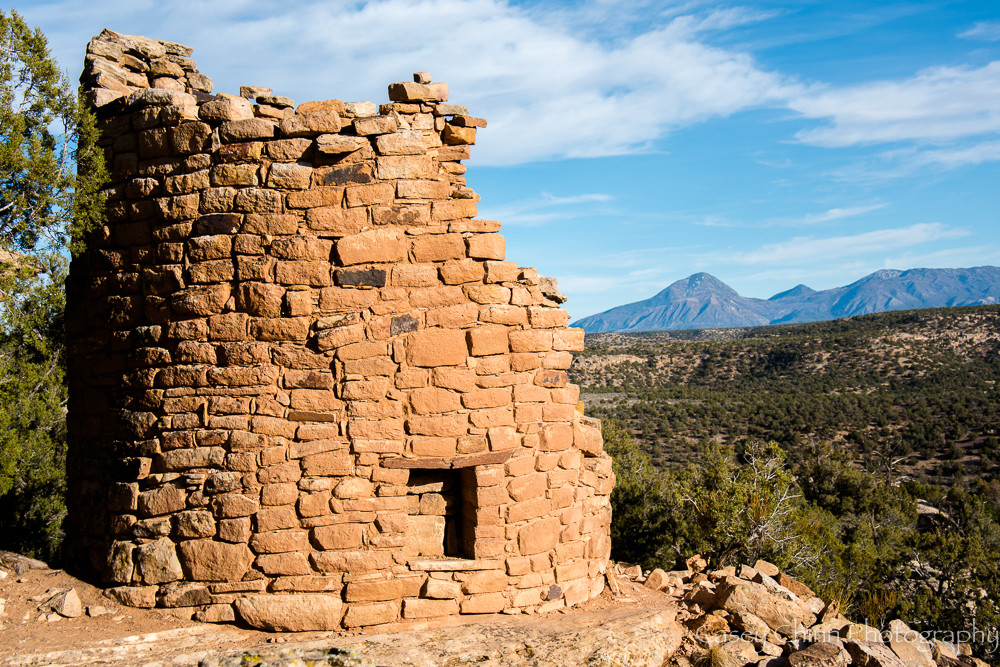 Painted Hand Pueblo, Canyons of the Ancients National Monument, CO
As I stated before, I started my journey in the Canyons of the Ancients area, and then, because the two areas butt up against each other, transitioned over to Hovenweep National Monument. I found this almost by accident when I struck out on a trail in Canyons, and found myself crossing over into Hovenweep. I hiked a short distance to a small group of freestanding ruins in the Hovenweep area just as the sun was setting.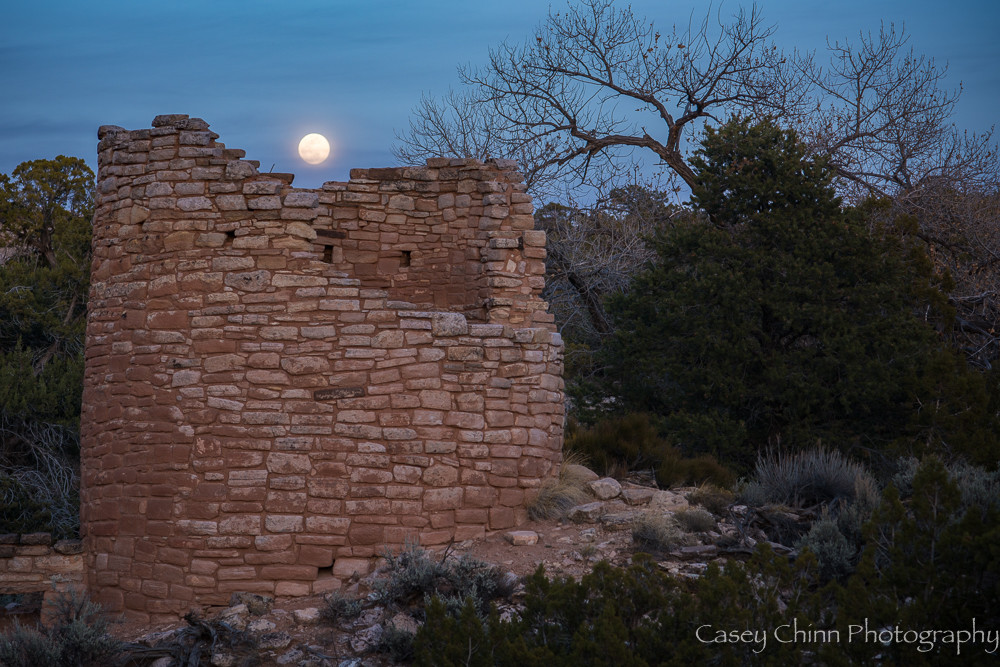 Moonrise and ruins
After the sun set below the horizon the nearly full moon rose in the east, adding a surreal atmosphere to the site. I was able to photograph this area until it got dark before making the short trip back to my camping spot.
---
The following day I travelled a little ways down the road into the heart of Hovenweep. At my first stop I photographed some interesting ruins built right on the edge of the cliffs and amongst the rocks below. I've never seen this type of construction before.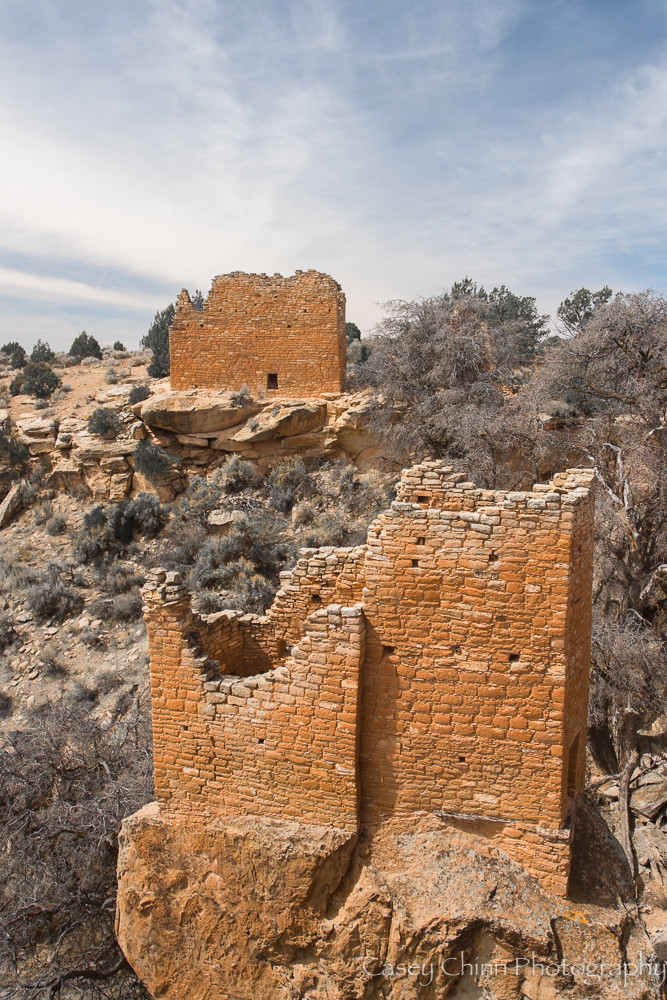 A tower built upon a large boulder at the bottom of a canyon, with a cliffside ruin in the background.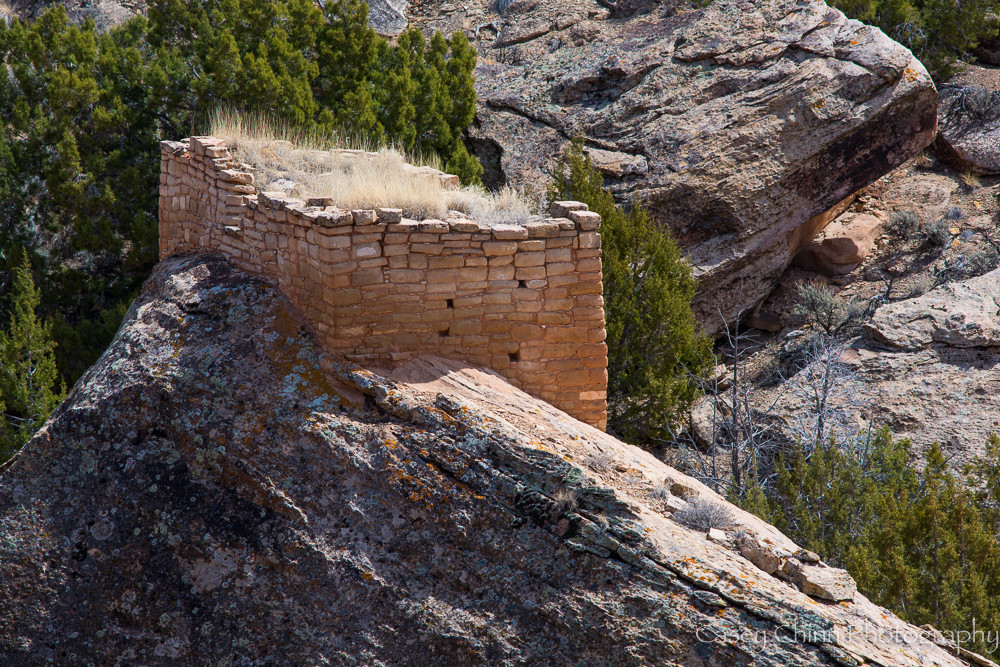 Ruins perched atop a boulder in Hovenweep
Moving on, I captured some images of the interesting ruins that stand just outside the visitors center of Hovenweep. There is a short hiking trail which allows good views of many ruins, some standing precariously close to the cliff edge, and others built upon boulders down in the canyon.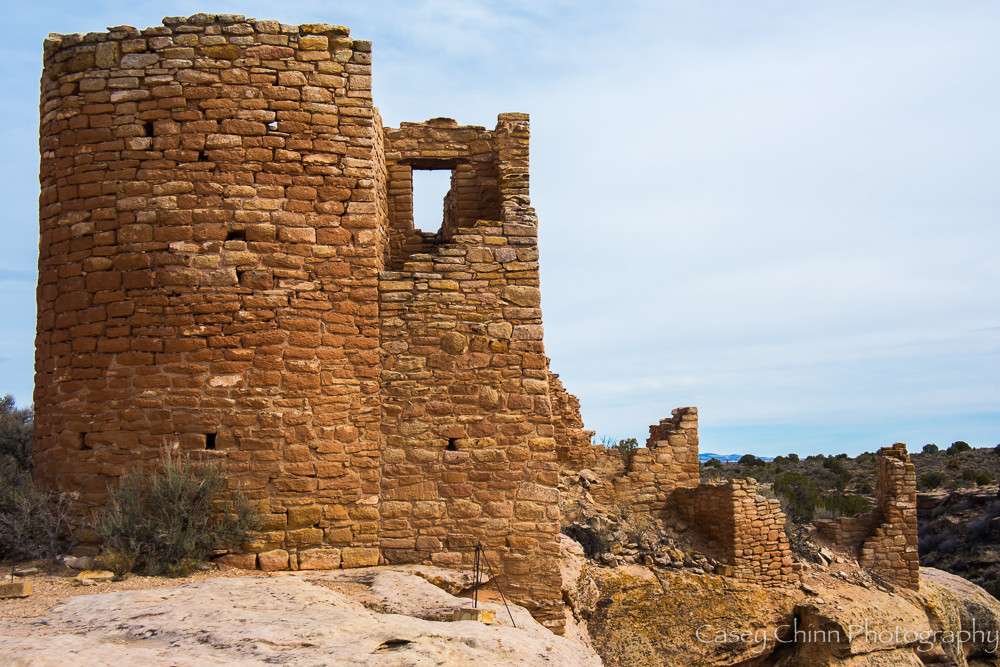 Ruins standing at the edge of the cliffs in Hovenweep
I love the experience of coming upon a site new to me and marvelling at the beauty and history. It feels like being in church in a way. Something requiring reverence. Along with that, almost reflexively for me at this point, is the impulse to think about camera angles, foreground and background, time of day, exposure, etc. All the considerations of landscape photography. At this location some of those choices and creative impulses were tempered by limitations on how close I could get, weather or not I could get down into the canyon for a better angle, overcast weather, the time of day, and so on. When touring around an seeing sites like this when the light and conditions aren't as as appealing as I'd like there is always the choice of weather or not to stay and wait, or press on and come back another day. This day I chose to press on and head for my main goal, the Bears Ears area of Utah.