The Making of Abiquiu Sunset
Apr 16, 2022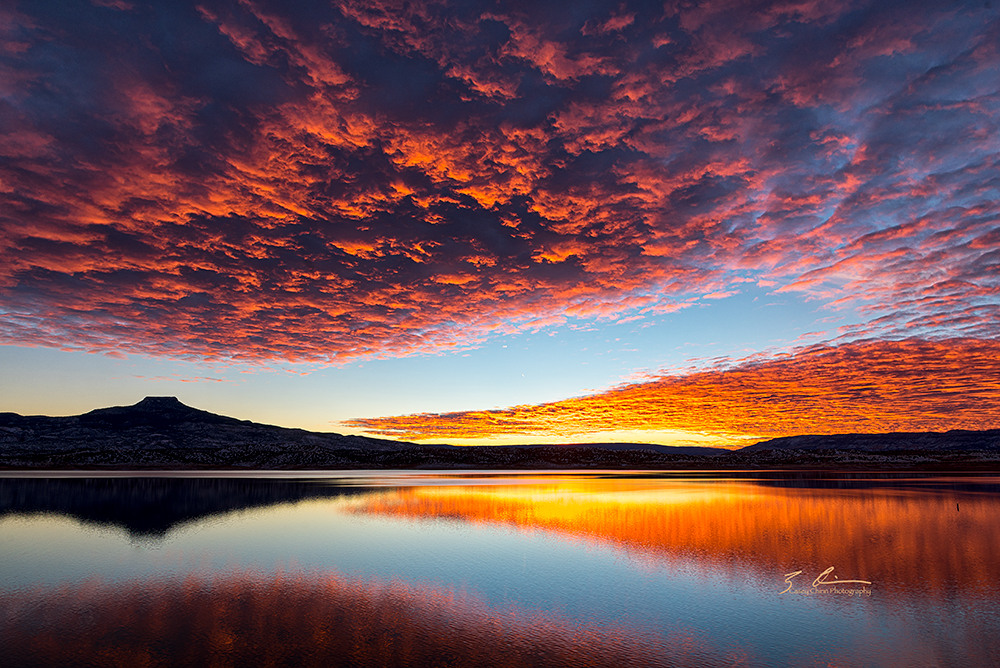 Abiquiu Sunset, Abiquiu Lake, New Mexico
I was on a winter trip through northern New Mexico when I took this photo. My partner and I had stayed a couple of nights in Taos and then driven over to the Abiquiu area to stay there for a couple of nights as well. On this particular day, we had driven up from Abiquiu to Ghost Ranch, the one-time home of the famous painter Georgia O'Keeffe. Later that afternoon we decided to stop off at Abiquiu Lake to see it before heading back to the hotel in Abiquiu.
It was a very warm, beautiful evening at the shores of the lake. We enjoyed the golden sunlight as it dropped low on the horizon, enjoying the stillness and relative solitude. At this time of year, we had the shore almost entirely to ourselves. When the sun finally disappeared and the evening chill began to settle in, it was January after all, we got in the car with thoughts of getting back to the hotel and going out to dinner.
I urged my partner to hang out a while longer and see if we might get any color in the sky.
Initially, there were some clouds in the sky, but the scene looked pretty dull. But, having been a landscape photographer for many years, I knew that it might pay to wait or just a little bit and see what might happen. And so, we did. Sure enough, after about 15 or 20 minutes the clouds began to light up. Just a little bit of red began to color the clouds at first. Then within minutes, the whole sky began to light up in a brilliant display of red and orange which seemed to go on and on.
This is one of the effects of the winter sun coming in at a lower angle. Sunsets just last longer. And this one was one of the more brilliant and long-lasting sunsets that I have seen in quite a while. Add to that all the clouds reflecting in the surface of the lake, and I knew that we had both been granted the gift of having a very special evening.
Being a landscape photographer on a photoshoot, for me, there is often the long times of waiting, punctuated by a sudden burst of activity required when the scene before me suddenly transpires into something that I just can't resist capturing. And at those times I often have to start working quickly.
On this evening I was making images as the sky changed and different aspects became apparent to me. I tried a couple of multiple Image panoramas to try and capture the full breadth of the scene. I also zoomed close around on certain aspects. But in the end, my favorite image is this one. I just really like the shape that the clouds in the sky make as they are reflecting in the water. It reminds me a bit of an infinity symbol.
I think this image is an example of the landscape photography advice that I often give to my students; be patient. When things look dull and you are tired and wanting to head home, sometimes it pays to just wait for a little bit longer. Maybe the skies will clear, and maybe that amazing sunset is just a few minutes away.