The making of Summer Thunderstorm
Aug 20, 2019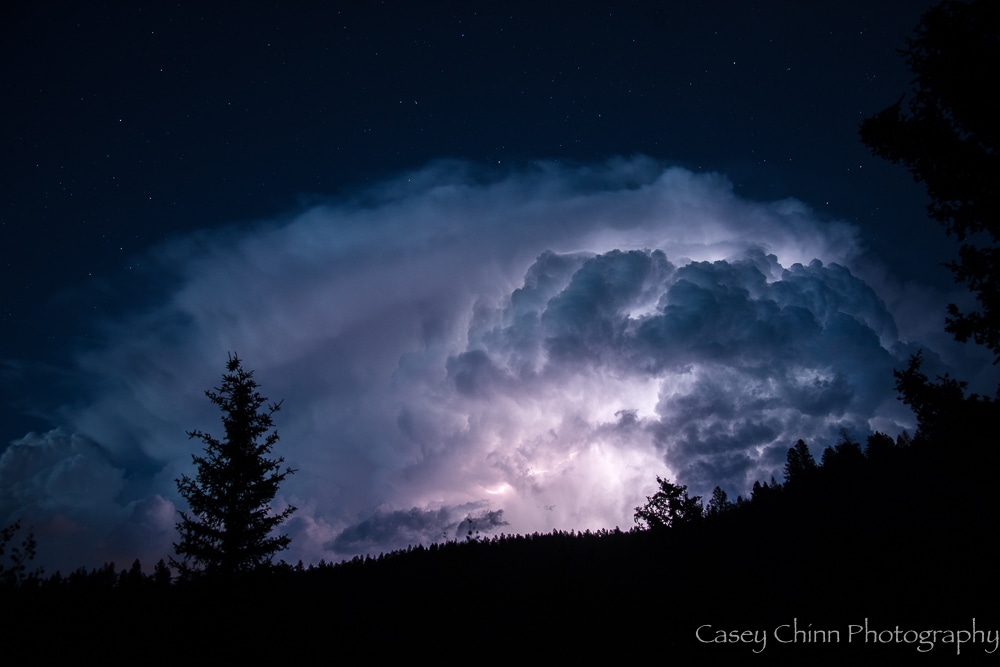 Summer Thunderstorm, Poncha Pass, Colorado
This image, titled "Summer Thunderstorm" is one of my more popular recent images. I've had a lot of comments and interest in it as I've traveled around art festivals this summer. Many people love the drama and mystery of this piece. It conveys the energy of a summer thunderstorm in the mountains. Here is a little bit about how this particular image came to be.
I was camping on Poncha Pass, near Salida Colorado, on the 4th of July, 2018. I had spent the earlier part of the evening enjoying the holiday festivities in Salida. Unfortunately, because of a fire ban in effect, this did not include fireworks lighting up S mountain, as was the norm in other years. As I was driving back to my camp I saw this amazing thunderstorm gathering over the ridge. I stopped and photographed it for almost an hour as it slowly gathered strength and eventually moved to the north and east of me, over Salida. Despite the ominous look of this picture, it never really threatened me at all, but merely gave me a wonderful display of the power and beauty of mother nature.
For the exposure, I experimented with different shutter times and f/stops, trying to get just enough lightning inside the cloud to light it up, but not so much that it became too bright. Obviously this also required a little luck and timing as lightning inside of a thunderhead is rarely that consistent. I also wanted to capture enough detail in the surrounding night sky to have something more than just blackness. The image which I feel has the best balance, and I finally chose to print, was taken with a 13 second exposure at f 4.5. I was using a zoom lens at a 30mm focal length.
So, as it turns out, I got my own fireworks show that night after all courtesy of mother nature. Generally the best kind anyway.