Trip to South Africa, Part Five
Oct 09, 2020
Dec. 4th - 6th

To follow along with where I was, just click the links!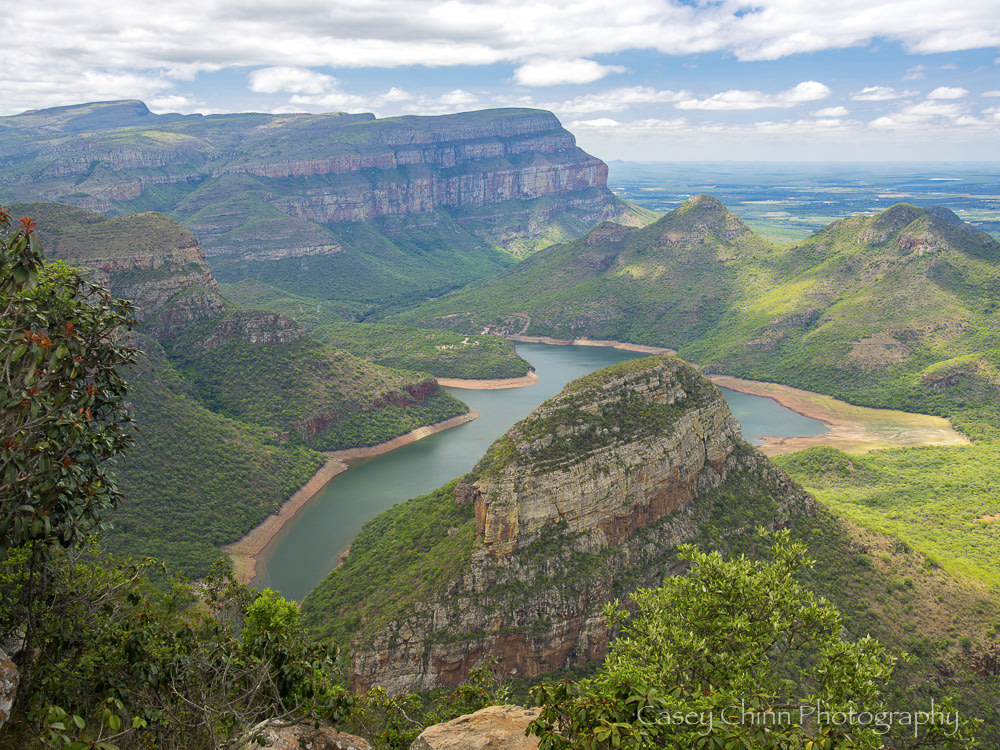 Ehlanzeeni, SA

After flying from Port Elizabeth to Johannesburg (or Joberg, as locals tend to call it) we spent a couple of days enjoying the north-eastern part of the country. From Joberg we traveled east to Nelspruit, and then north along what is known as the Panorama Route. This is a beautiful part of the country, and the winding mountain drive treated us to some very different terrain than the coastal areas where we had been mostly up until this point.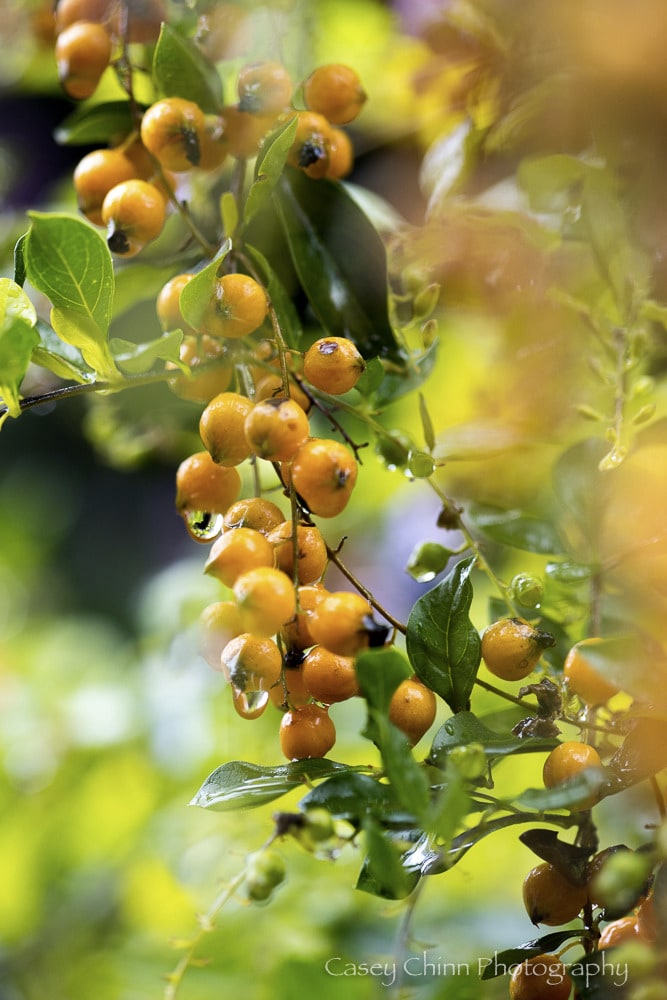 Berries wet with rain
Nelspruit, SA
Our jumping-off point for this leg of the adventure was a lovely Airbnb near Nelspruit. We stayed in a rustic guest house with curved walls on a small farm in the midst of a rainforest, which specialized in raising Koi. It was quite unique, and one of the places on our journey where we wished we had another night, at least. It rained a lot while we were there, and we enjoyed a nice fire in the stone fireplace after shooing off a Geko lizard wha had taken up residnece inside. We also took a short walk on a trail through the rainforest and farm. The trees around the farm were laden with berries as well as fruit, especially the Lychee trees. Lychee is a delicious fruit that grows in South Africa. I had the pleasure of enjoying it for the first time on this trip.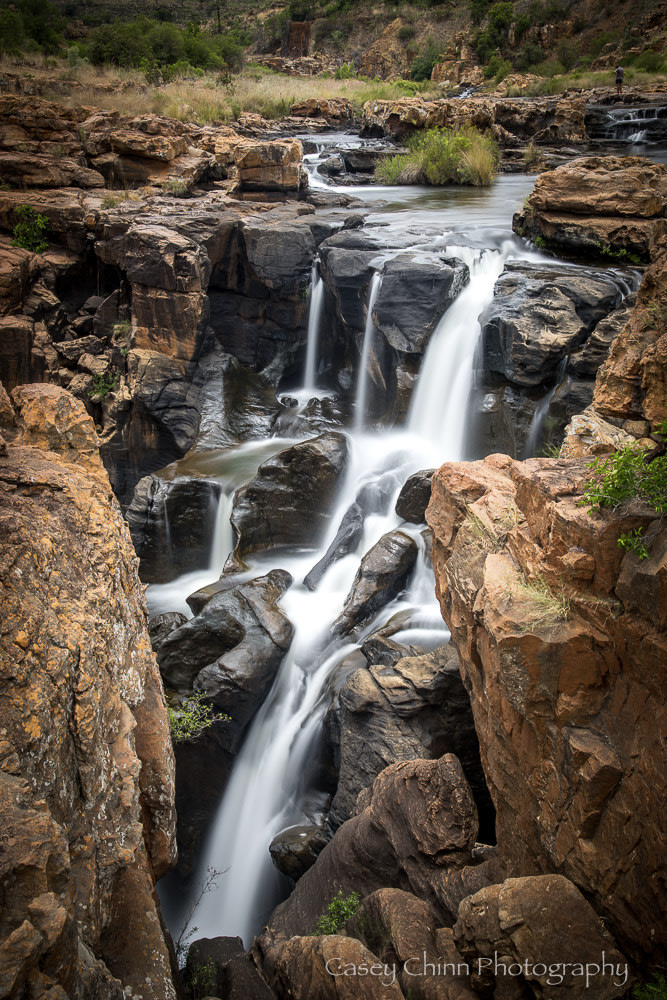 Waterfall at Bourke's Luck Potholes
Ehlanzeni, SA
Another treat we enjoyed was the amazing view overlooking the Blyde river canyon at the Three Rondavels Viewpoint, near our next Airbbnb in Graskop. It offered a view out across a vast stretch of lush green mountainsides with three prominent features that were similar in shape to the Rondavel huts we would later stay at on our safari.
Whie in that area we had an interesting stop at Borkes' Luck Potholes. It was a place where the Blyde river has carved the rock into beautiful swirling shapes than in spots reminded me of slot canyons in the desert southwest. It also featured some beautiful waterfalls that revealed the darker rock below the rust colered surface as the water carved down into the earth.

Lizard on a rock at Bourkes Luck Potholes
Ehlanzeni, SA

From here we traveled north to Hoedspruit, our final stop before embarking on our much-anticipated safari. Stay tuned for those images in the next installment!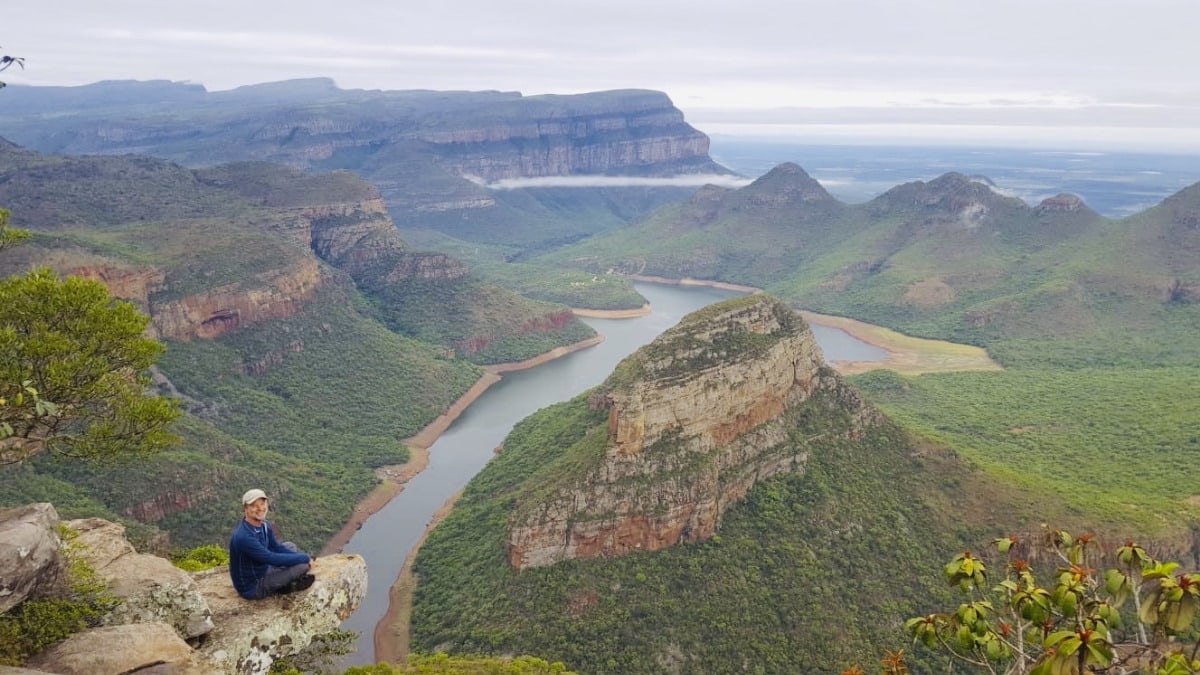 Sitting at the edge of the world
Three Rondavels Viewpoint