Trip to South Africa, Part Three
Apr 23, 2020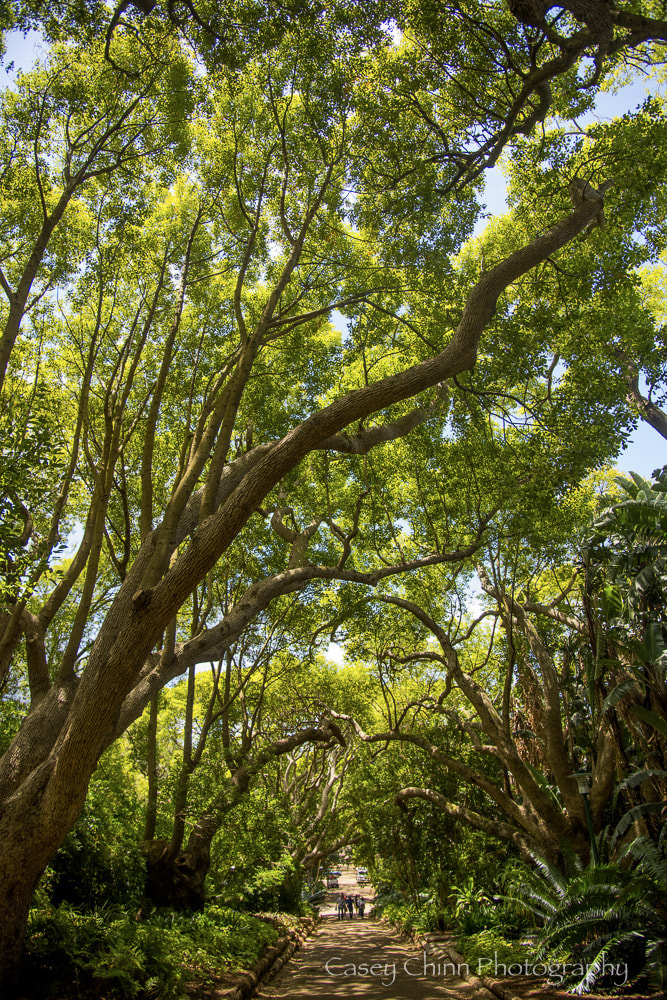 Under a canopy of trees
Kirstenbosch Gardens, SA

During our stay in Cape Town, I got to experience some of the fantastic scenery right along the outskirts of the city.

Our first real excursion in the Cape Town area was to see Kirstenbosch National Botanical Gardens. This is a beautiful botanic garden that features many of the native plants of South Africa in a stunning setting close to the mountains. It's a very popular tourist attraction for obvious reasons.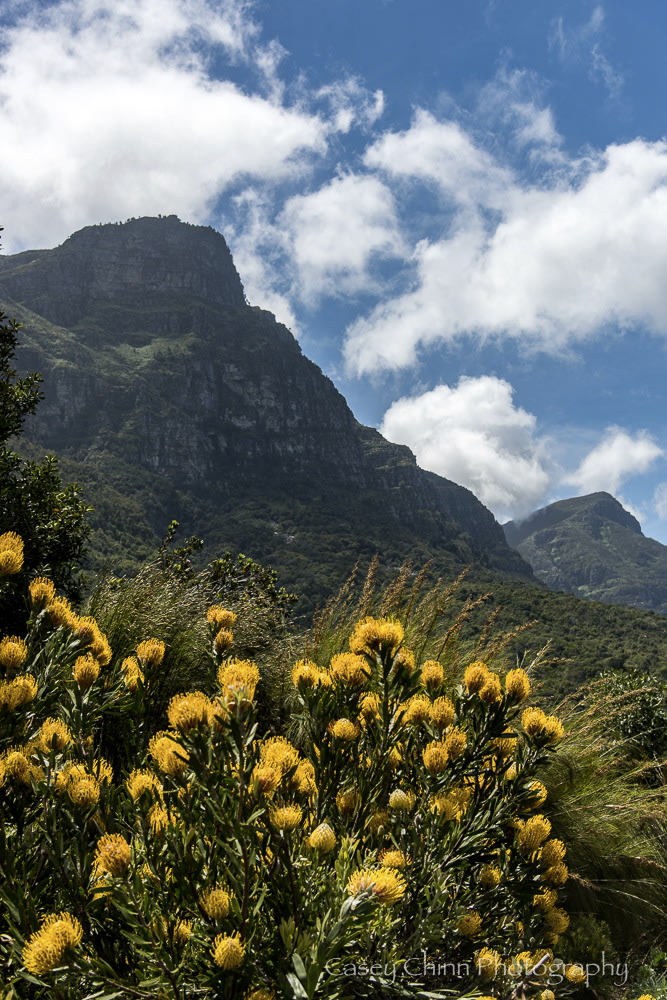 Protea Flowers with Mountains in the Background
Kirstenbosch Gardens, SA

The next day we made another memorable excursion to a popular tourist area, this time to Boulders Beach to view the penguins that congregate in that area. It was fun to see penguins so up close and personal. It felt so strange to be hanging out near penguins on a warm summery day. The only drawback was that the water was filled with…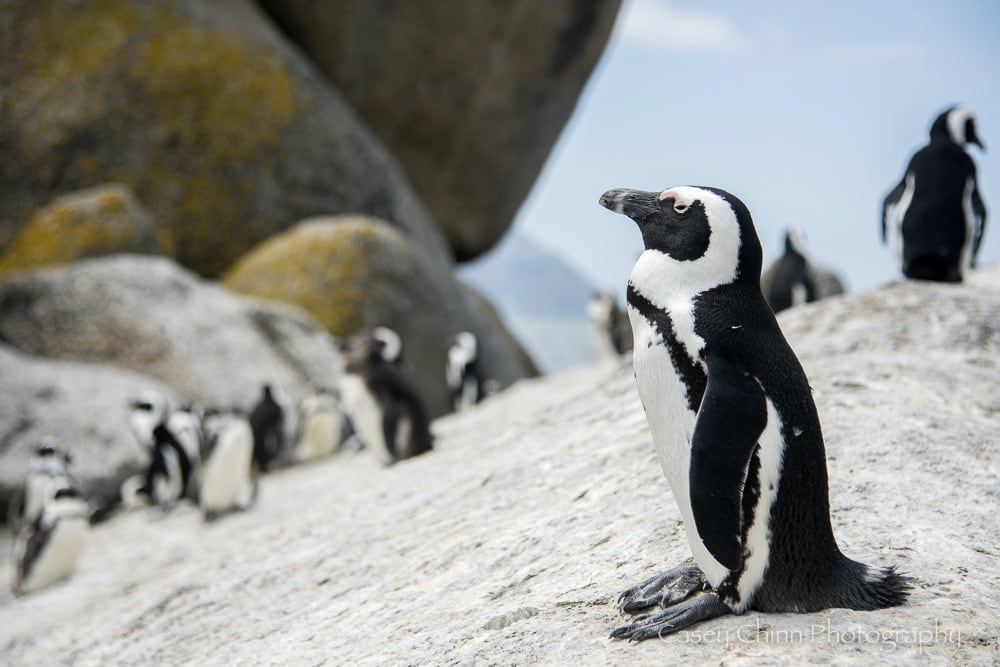 Penguin Relaxing on a Rock
Boulders Beach, SA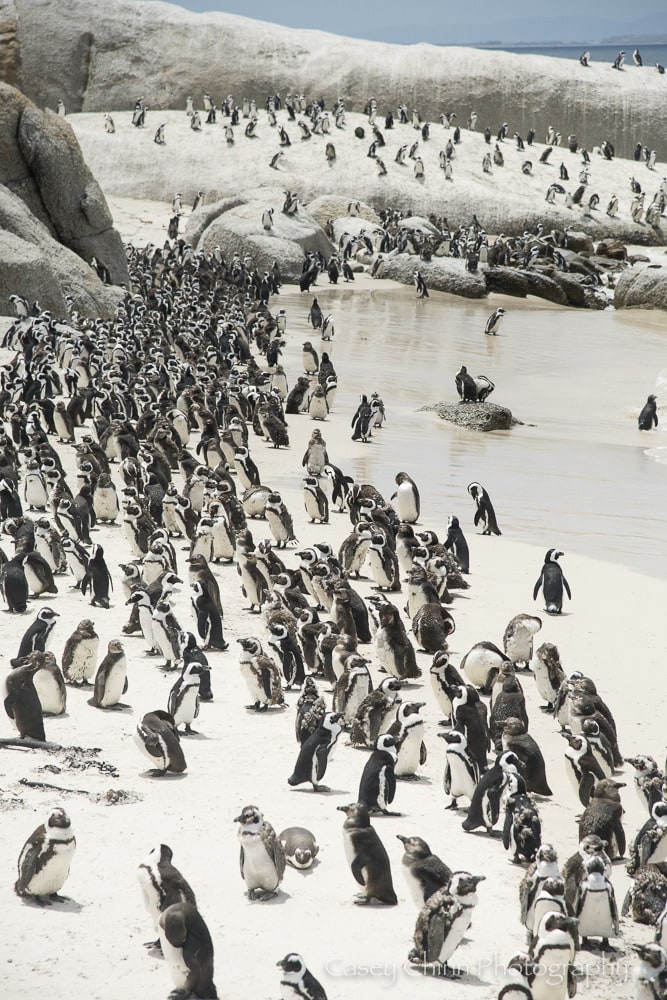 Penguins congregating at Boulders Beach
Boulders Beach, SA

I got to explore a bit of the local landscape on my own the next day. Primarily I ventured to nearby Lion's Head, a prominent mountaintop with a very popular hiking trail to the summit, which provided wonderful views of the flowering hillsides and nearby table mountain, and the city itself.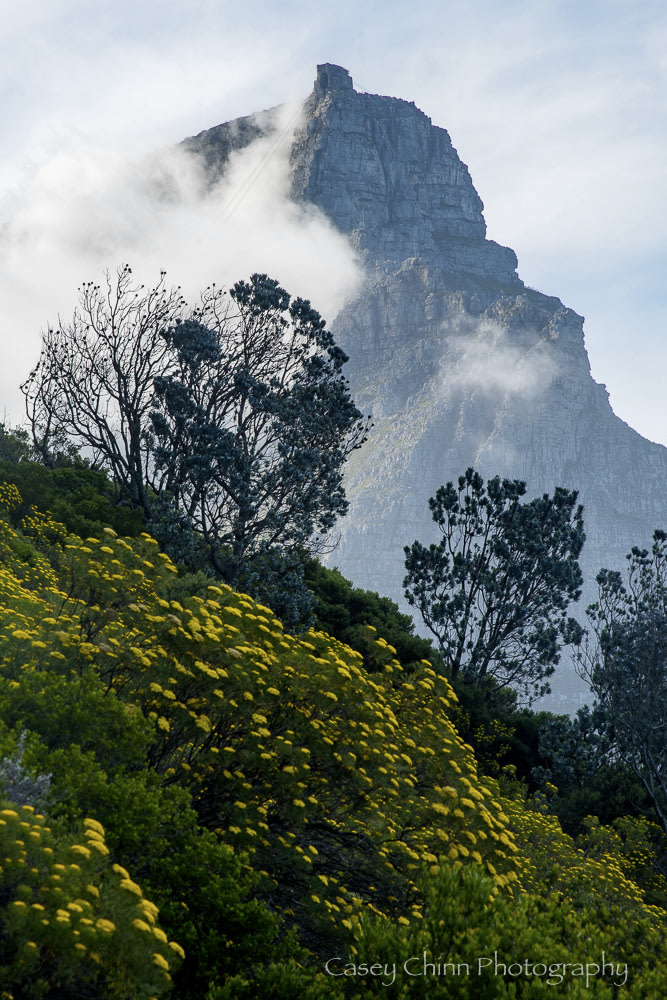 Flowering Hillsides and Table Mountain from Lion's Head

Cape Town, SA

After a nice stay in Cape Town it was on to nearby Sommerset West to stay with some friends for Thanksgiving. Sommerset West is a beautiful community about 20 minutes drive from Cape Town. The area is set in a beautiful valley and features numerous vineyards. Many within walking distance of our friend's house. Nearby Lourensford Wine Estate was a favorite stop for me with its stunning view of the mountains and flower garden at the entrance.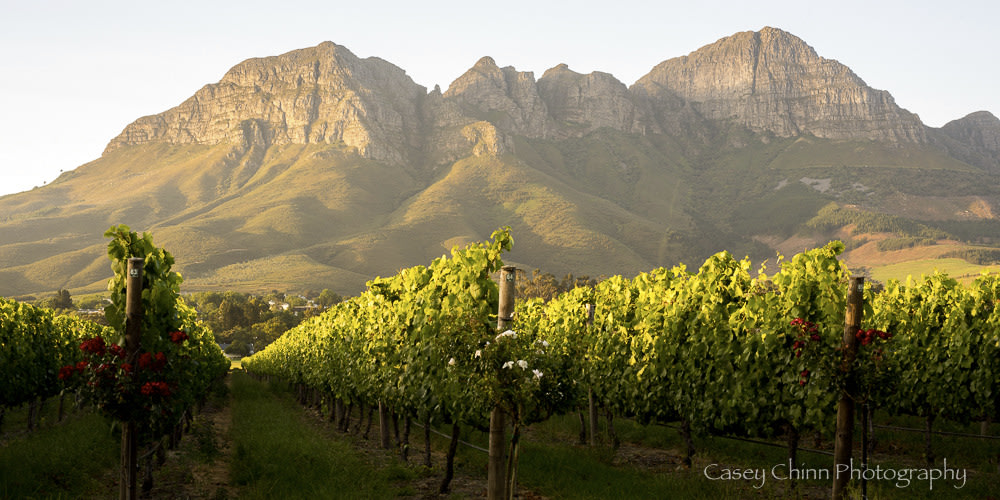 Vineyard and Mountains
Lourensford Wine Estate, SA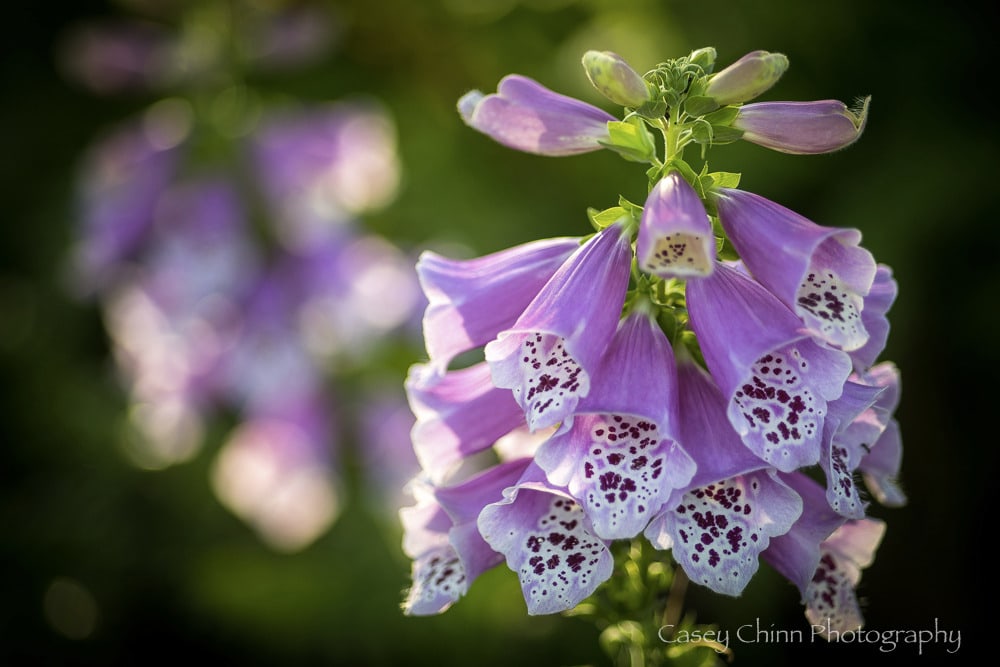 Pink Bell Flowers
Lourensford Wine Estate, SA

After a wonderful outdoor Thanksgiving celebration which included a Braii (South African version of a Barbeque), and lots of other great food and conversation we were ready to embark on the next phase of the journey. Stay tuned.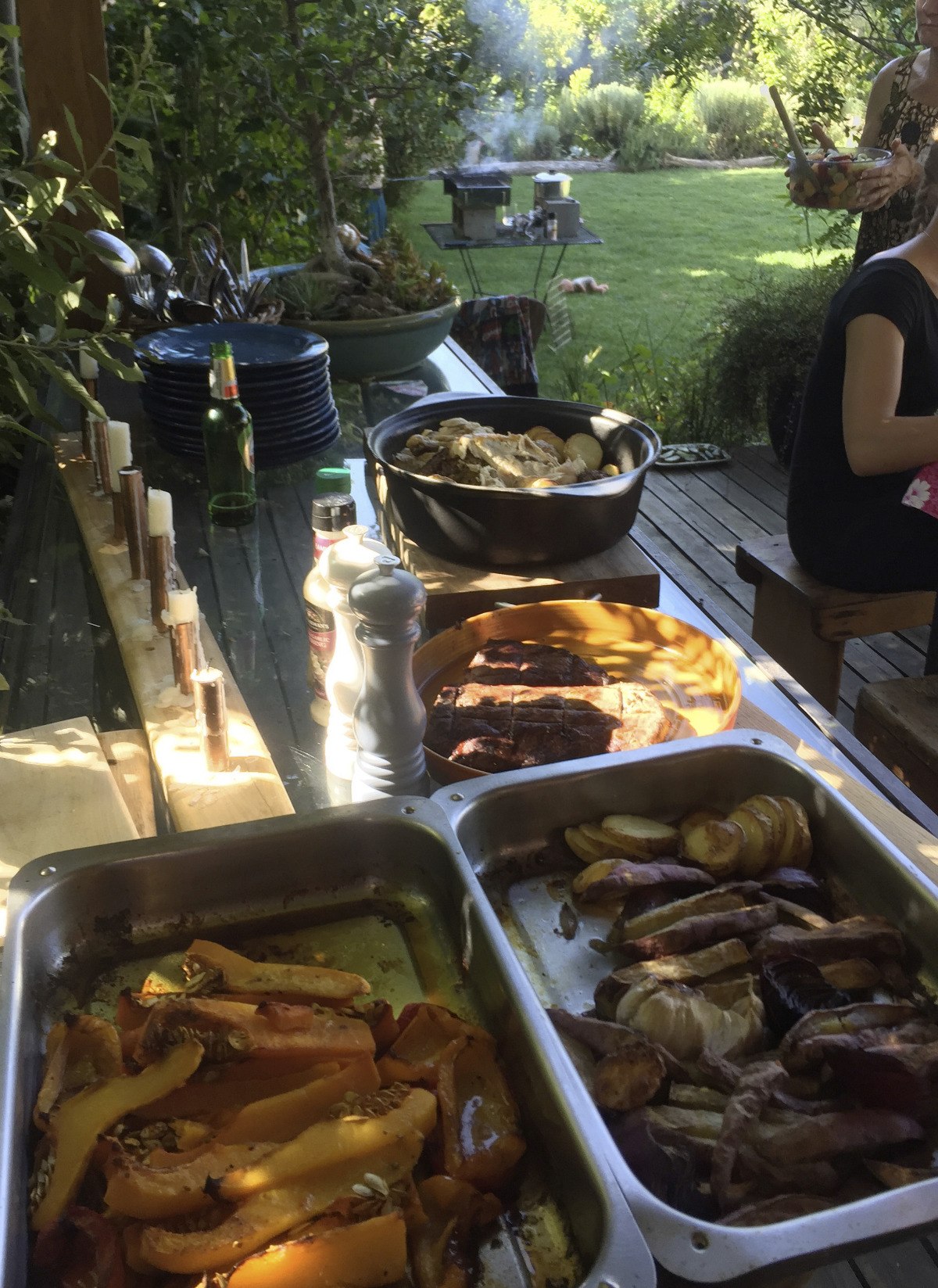 A non-traditional Thanksgiving dinner in South Africa

Follow Along with where I was Here