Trip to South Africa, Part Seven
Dec 11, 2020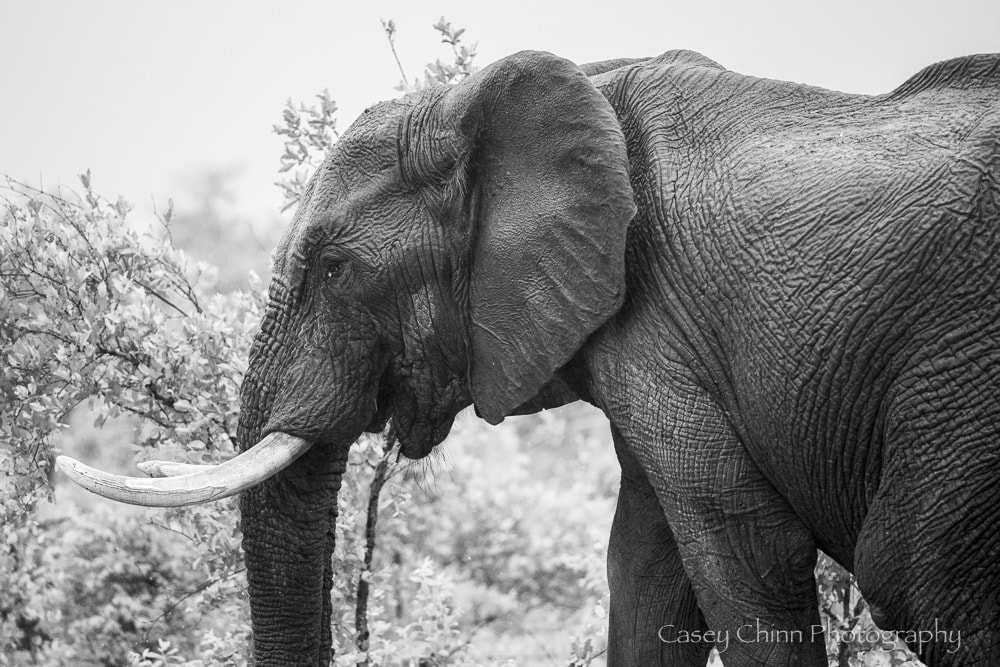 Bull Elephant
Dec. 9th - 12th

To follow along with where I was, just click the links.

This post begins towards the end of our Safari with the Distinctly Africa tour company, in the Manyeleti Game Reserve. For the beginning of our safari, see Blog Post #6.

After three amazing days, we went out on one last game drive the evening of the 9th. Before leaving camp we were treated to a baby Bushbuck that had made itself at home around our dining tent.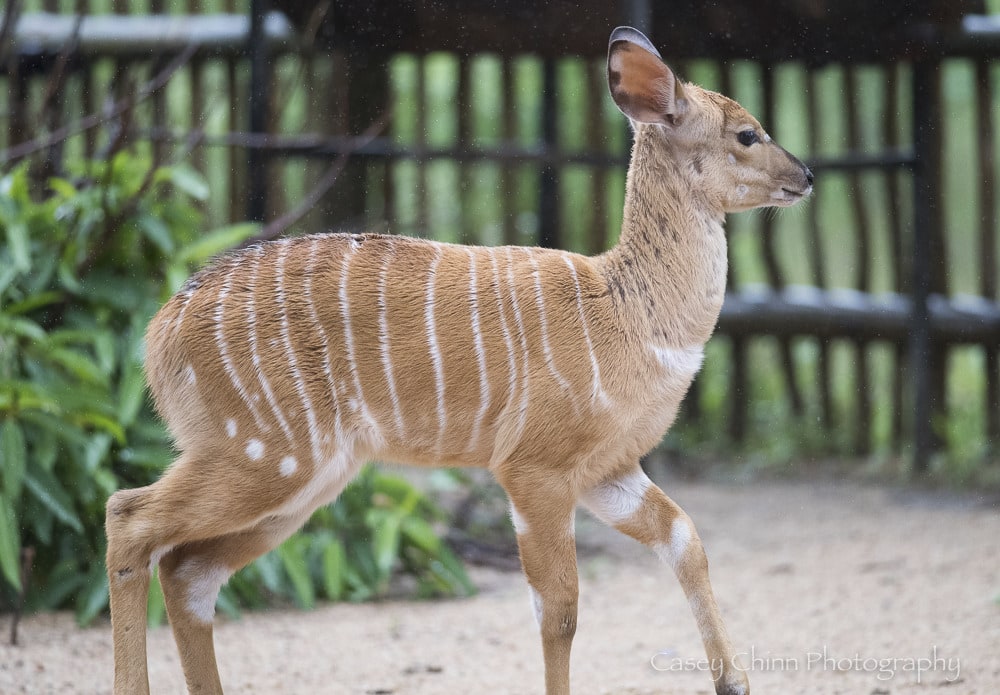 Baby Bushbuck
Manyeleti Game Reserve, SA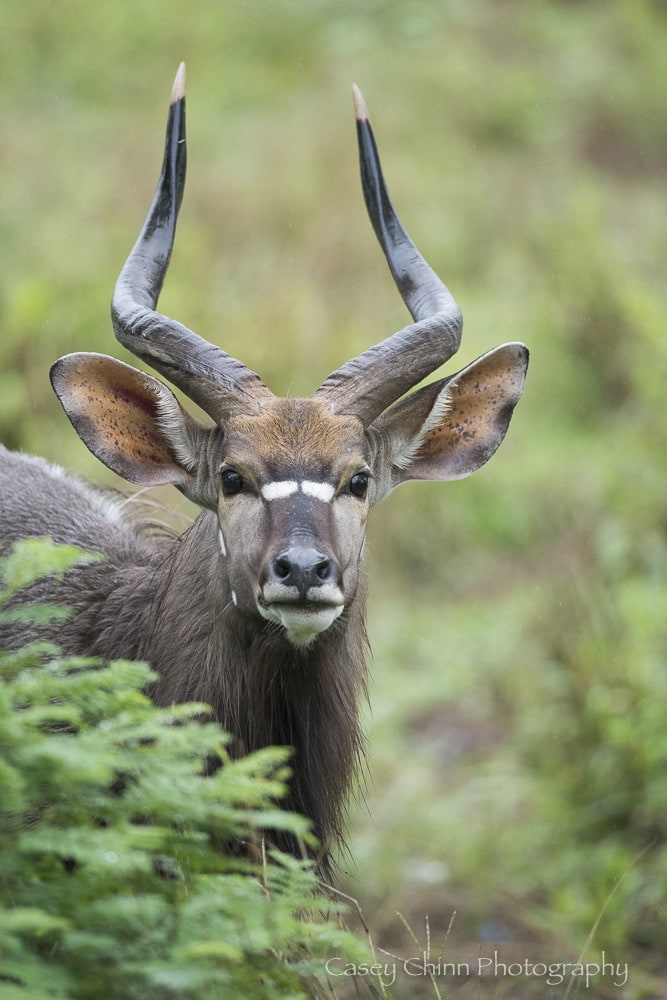 Nyala

Manyeleti Game Reserve, SA
The rain that had been nearly a constant companion for most of our time on safari did not let up for the last day, and was in fact getting stronger. That, and the fact that we had seen an astonishing amount of wildlife already, made it a little tougher to find our enthusiasm for riding around in an open-backed Land Rover with just a poncho for protection, even though it was to be the last time. But we rallied, and off we went.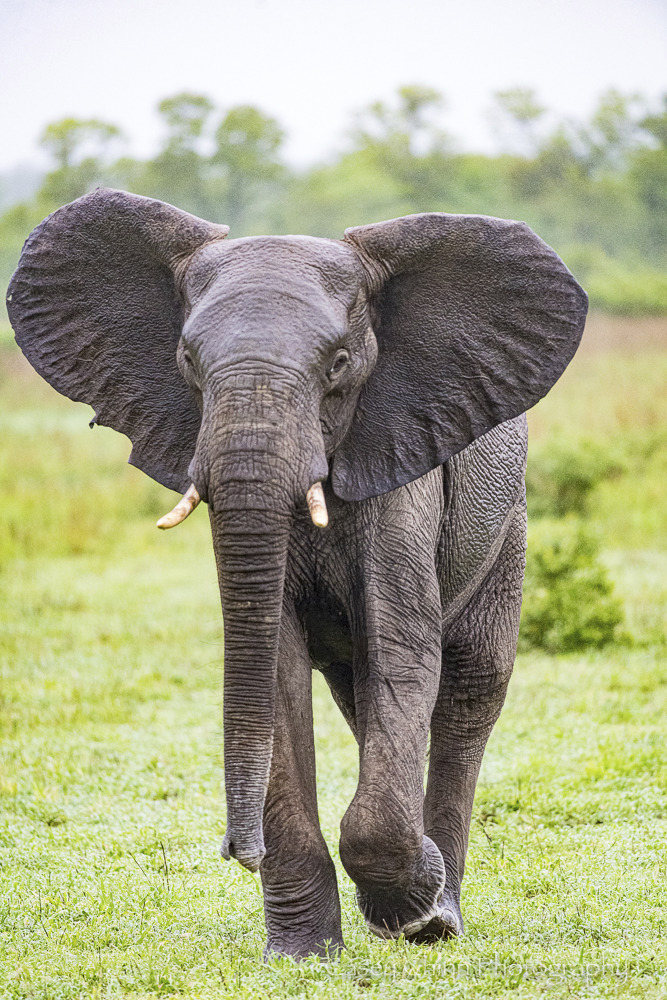 Juvenille Bull Elephant
Manyeleti Game Reserve, SA

The highlight of the drive was a close encounter with two elephants; a large bull and a juvenile male. We had seen elephants before, but this was much closer, at one point the bull crossed the road about 20 yards in front of us.

The juvenile male seemed full of youthful vigor. He kept his ears flared out in a confrontational attitude. The older bull was much more tranquil. I've since learned that this is normal behavior. The young males are full of aggressive energy, and it's the mature bull's job to keep them in check.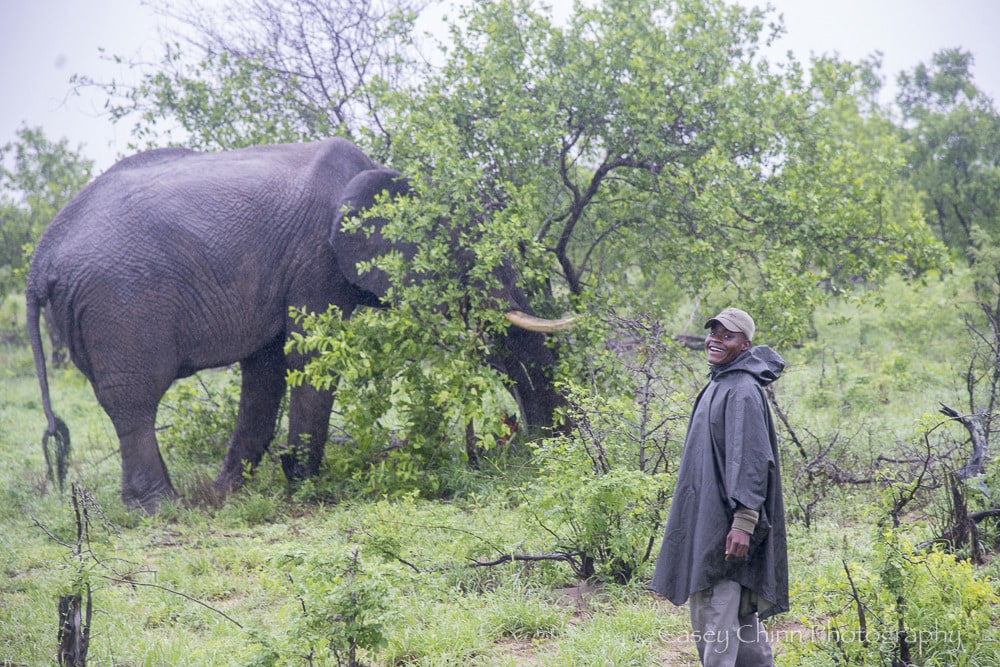 At one point our tracker, Nschlumulo, got out of the vehicle and walked up closer to the big bull. This was snot something for just any tourist like myself to do. These were wild elephants, as opposed to the ones we saw on the reserve outside of Plettenberg Bay (see Blog post 4), which were very accustomed, and even trained, to interact with humans.

Back at camp, the baby Bushbuck was still there, curled up in a corner of our tented pavilion as night came on and we ate our last dinner there, enjoying the wonderful traditional South African cuisine and conversing with Leon, the owner of our safari company, Distinctly Africa.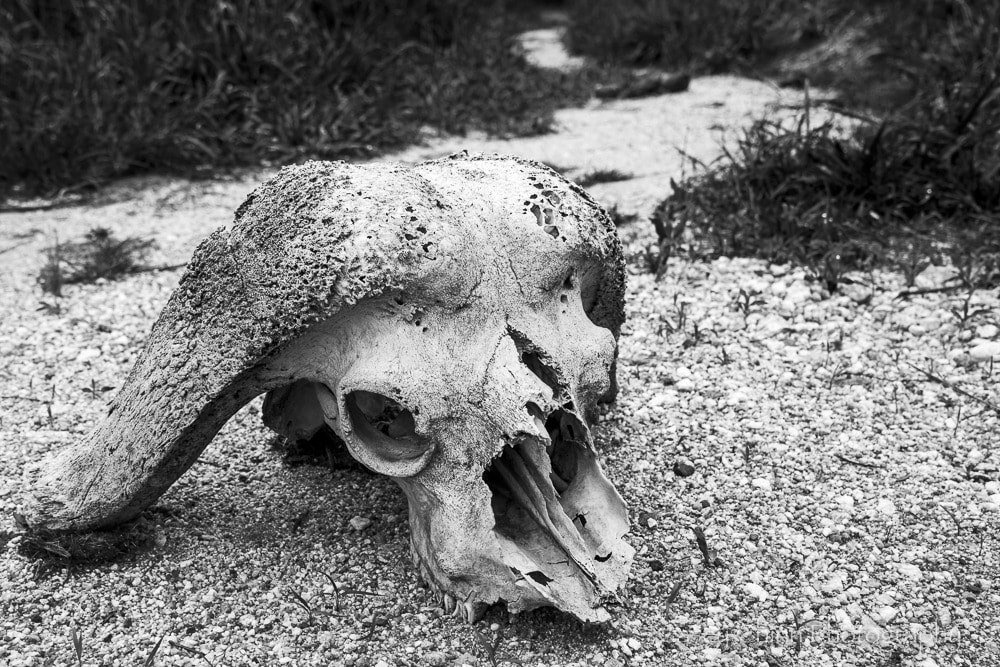 Water Buffalo Skull along the roadside
Manyeleti Game Reserve, SA

On the drive to Johannesberg, my girlfriend Kat, who was looking out the passenger window of our van, exclaimed that it looked like there a waterfall close to the road. We turned back and discovered this beautiful waterfall just a short hike away. It was a private lodge, but the young girl working there was kind enough to let us in and even accompanied us in the drizzling rain to show us the beautiful falls.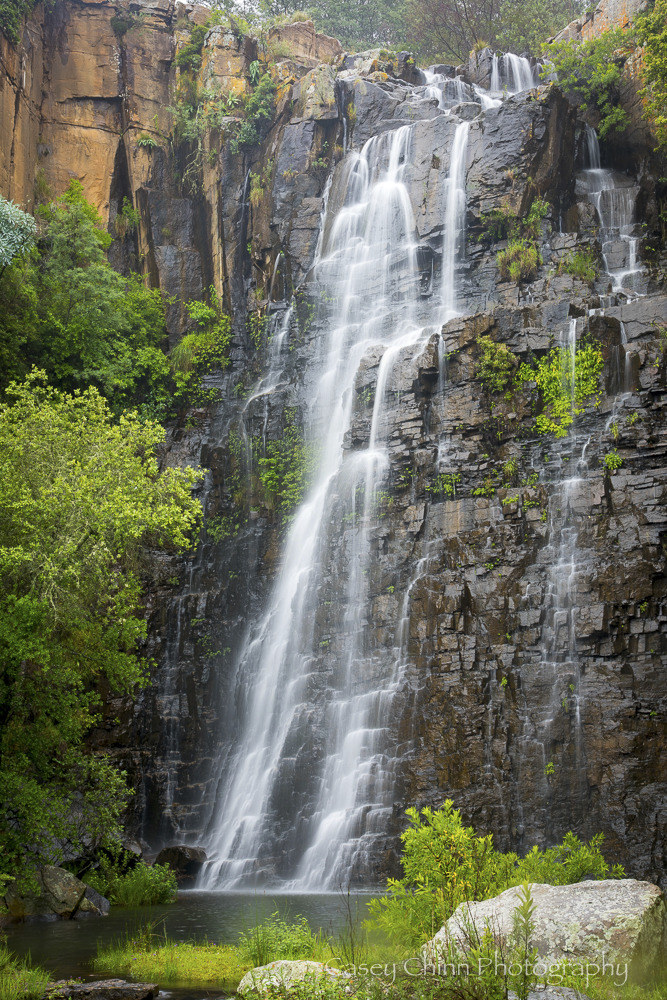 Waterfall
near Lydenburg, SA

The following day, after arriving back in Cape Town, we had some time to explore the area again. We took a morning hike to overlook the city at the popular Lion's Head trail that takes you high up a steep trail overlooking not only the city but the entire magnificent coastal area. I had hiked this earlier in the trip on my own. See blog post 3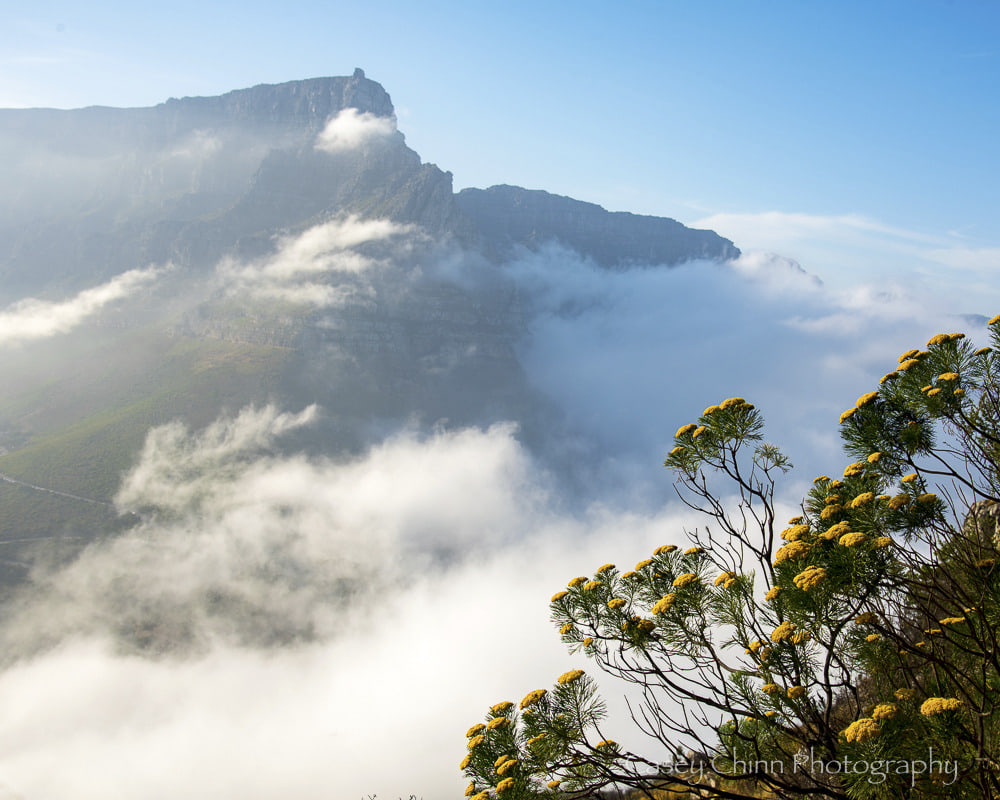 Flowering Hillsides with Table Mountain
Cape Town, SA

We enjoyed a full day in Cape Town, getting time to see family before having to say goodbye. We also took an afternoon trip to the waterfront of this beautiful city to drink in the sights and sounds. It was a nice end to a long trip, yet also bittersweet, knowing that the next day we would be leaving this wonderful country and making the long flight home.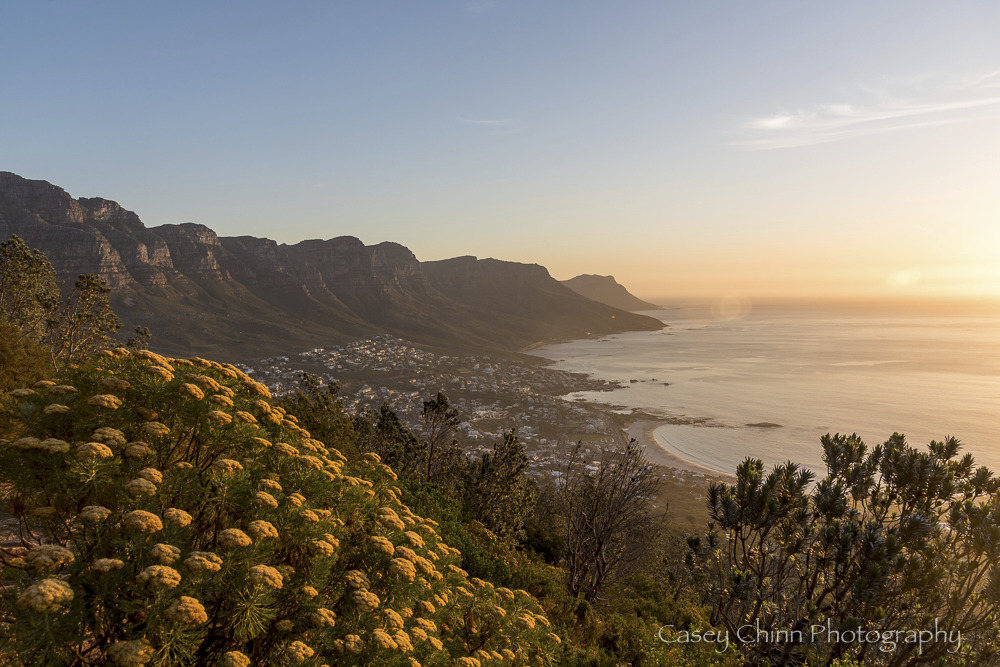 Overlooking the Ocean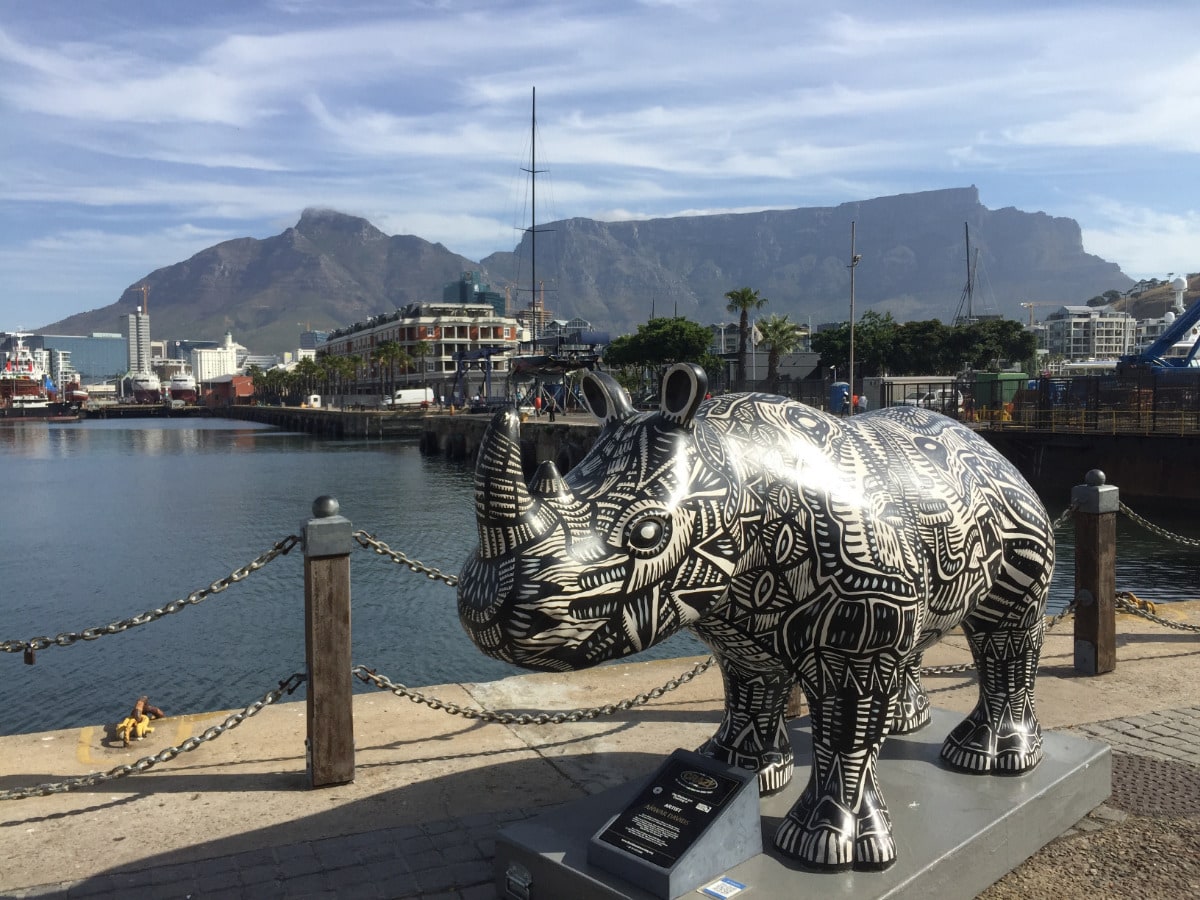 Rhino Sculpture
Cape Town, SA

Thank you for reading through my blog posts about this trip. If you have missed any, just go back to my blog main page and find the one(s) you missed, or read them again if you have already. Please feel free to give me any feedback.